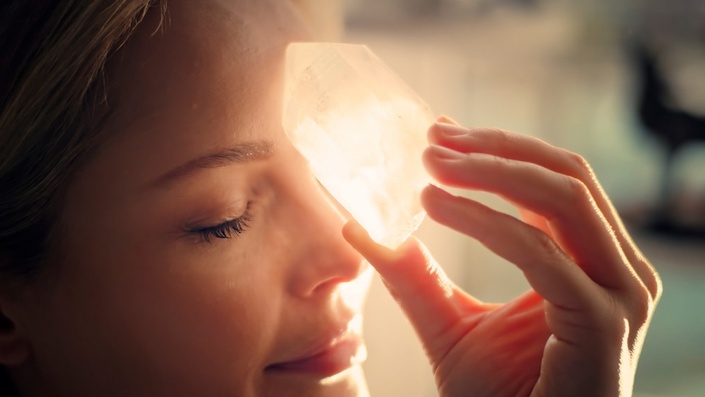 Vibrational Oneness Level 1 - Be all that you choose to be!
Level 1 Self-Treatment Certificate Course
Watch Promo
This is the extensive Level 1 Self-Treatment course in Vibrational Oneness ... the first steps to being a professional practitioner facilitating wellness and well-being for others always begins with healing, re-balancing, and opening ourselves to all that we choose to be. Vibrational Oneness is listed as an approved healing modality by the International Institute of Complementary Therapists (IICT) and I am an approved trainer.
As a professional practitioner of natural and energy medicines, I am well aware that a vital component of ongoing wellness and well-being is the healing and re-balancing that must take place mentally and emotionally. As a Reiki Master and Teacher, I know the power of Life Force; as a practitioner of Crystal Therapy and Flower Essence Therapy I am in constant wonder of the power of vibrational medicines; and as a practitioner of Herbal Medicine and Aromatherapy, I have long been in wonder of the synergy that occurs in a well-constructed blend that delivers so much more than each of the components.
At the beginning of 2013 my appreciation of synergy and simplicity, curiosity, and inspiration, led to the creation of crystal combinations and practices for those ready to embrace self-responsibility and a life-enhancing practice … and as powerful treatment sessions that facilitate realignment, release, wellness and well being.
There is no separation … that I knew. I was being guided to be true to all that I knew, all the study I had done, and all that was within me, and make new again the way of the ancients where healing was so much more than the independent modalities I had been drawn to and studied over the years.
I virtually withdrew from practice for a year, immersing myself in meditation and the unfolding, trialing, and researching of the new practices that would become the practice of Vibrational Oneness. I lived the practice, allowing the drip and flow of memory as it came, using the guidance at every turn, absorbing all that was on offer ... and releasing more than I realized was there to be released.
The unfolding healing modality was shown to me as a way of reawakening our conscious connection with All that we are, that grander part of us, the Divine spark at the heart of each of us and at the Heart of Oneness. We come forth into physical to walk however we choose and to follow any path that we choose … but we are not required to walk alone.
There is no separation. Connection with All That Is is inherent within us, part of the package when we come forth. However conscious connection and how we consciously connect to live a life well lived seems to have eluded many of us in this modern age. It is time for us to remember and to learn.
Each of us is gifted freewill. It is inherent in each of us as human beings, our birthright, part of the package when we come forth into physical. We get to choose every step of the way: the choice to embrace self-responsibility for a life well lived, and enhance our innate connection to All That Is, remains with each of us.
Each of us is gifted opportunities to master power, to be self-empowered. Again, it is a sacred gift, our birthright, part of the package when we come forth. As we learn to embrace self-responsibility, self-respect, and self-reverence on our way to self-mastery, we begin to express all that we know ourselves to be in ways that inspire, uplift, and positively impact and help others.
For those of us who enjoy honoring our Spirit within, the combinations and practices of Vibrational Oneness are there just waiting to be explored and enjoyed.
Vibrational Oneness uses the synergy of high-vibrationally-matched crystal stones, essence blends, and essential oils, combined with energy healing, the power of the heart-mind, and a willingness to release limitation to facilitate a return to balance in all areas and support an ongoing sense of our natural wellness and well being. The synergy of the specially combined gifts from the Earth and Beyond is powerful; the choice to let go remains with us. This is a self-empowering, self-enhancing, and self-affirming practice.
Be however you choose to be … and then be all that you choose to be, and shine bright!
This course is designed to give you all the tools and skills that you need to release all that limits you being all that you choose to be.
You will receive –
3 Attunements to the high frequency resonance of Vibrational Oneness – just as you would if you were attending the face-to-face Level 1 Vibrational Oneness Workshop
The Level 1 Self-Treatment Course Manual, just as if you were attending the face-to-face Level 1 Vibrational Oneness Workshop … over 200 pages downloaded throughout the course at the appropriate times to give you the complete Manual, cover to cover, by the end of the course.
Full details and descriptions of the 48 healing crystal combinations
Links to 48 guided meditations for each combination to support you going forward
Guided healing meditations to raise your vibration and facilitate forgiveness, releasing, and alignment with All that you are … indeed, you will receive many more healing guided meditations during this course than we often have time for in a face-to-face workshop.
On completion of your Level 1 Self-Treatment course you will receive external certification from The Manisha School of the Ancient Wisdom in Vibrational Oneness
Vibrational Oneness brings together specific tools from the Earth and inspired practices that help us to not only survive, but thrive, as we live this life in physical. We come forth to thrive in whatever way is right for us. As we thrive, all that we touch thrives. As we shine, all that touch shines.
Choosing to embrace the practice of Vibrational Oneness will enhance your innate connection to Higher Self and All That Is … and stimulate the Mind/Body memory of the inherent wellness and well-being with which you came forth into physical.
I'm Kerry Selman, creator and teacher practitioner of Vibrational Oneness. I hope you choose to go within to meet and greet All that you are so that you can become all that you choose to be.
Still the mind … Open your Heart … and Expect a Miracle. All is Well … and so It is.
Your Instructor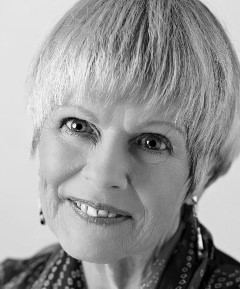 Kerry Selman is an accredited practitioner of naturopathy, herbal medicine, nutritional medicine, crystal therapy, aromatherapy, Reiki Master/Teacher, and the passionate creator and Teacher Practitioner of Vibrational Oneness practice.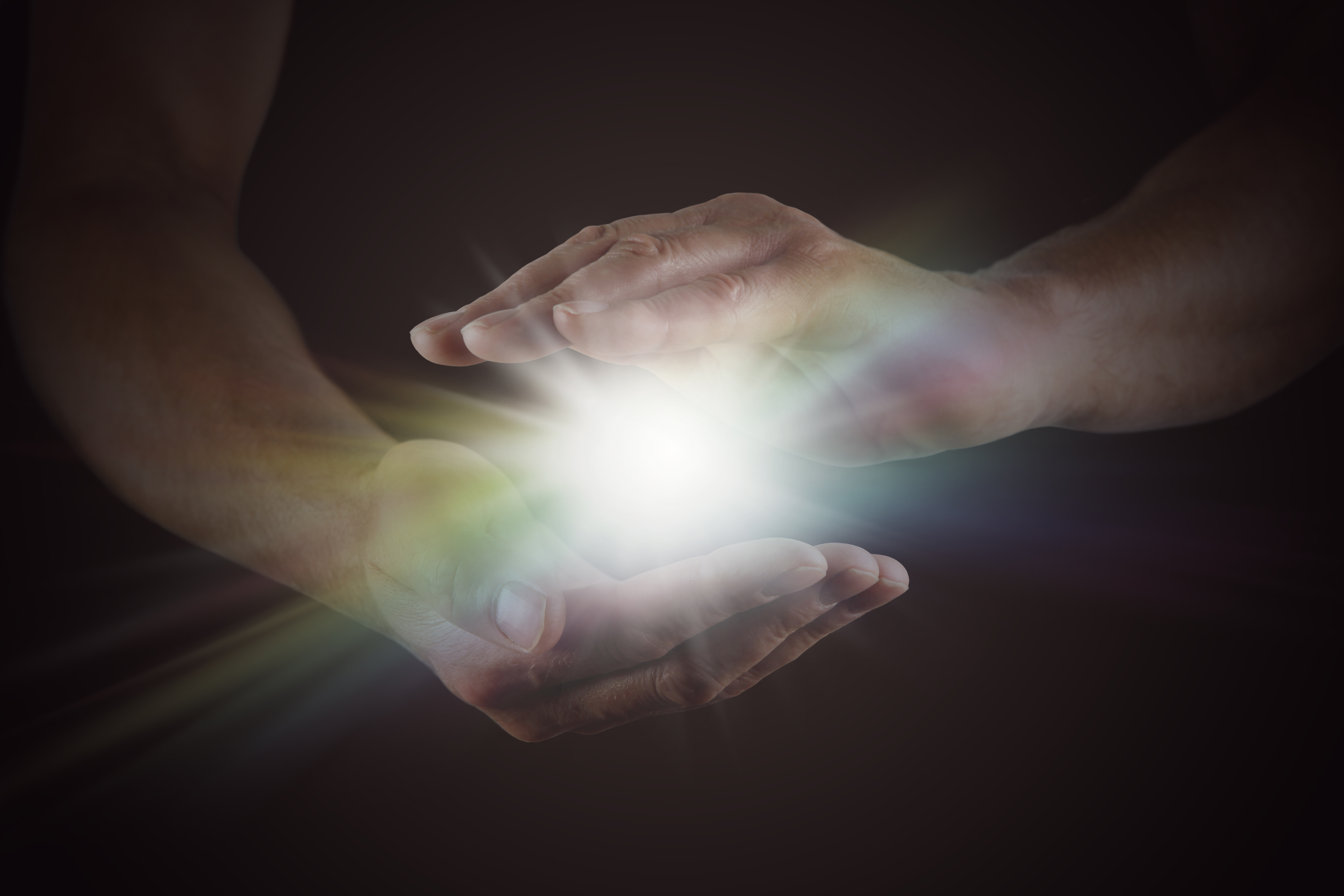 She has been called an energy alchemist and practices from her clinic, Wellness by the Sea, on the rugged far south coast of eastern Australia. Kerry is passionate about facilitating wellness and well-being in all who come to her … whether as a teacher, author or practitioner. She brings together all of her knowledge and passions in her teaching and writing. As Kerry Nelson Selman, she is the author of books that uplift the spirit and inspire us to be all that we choose to be, including the 3-book Crystal Resonance series.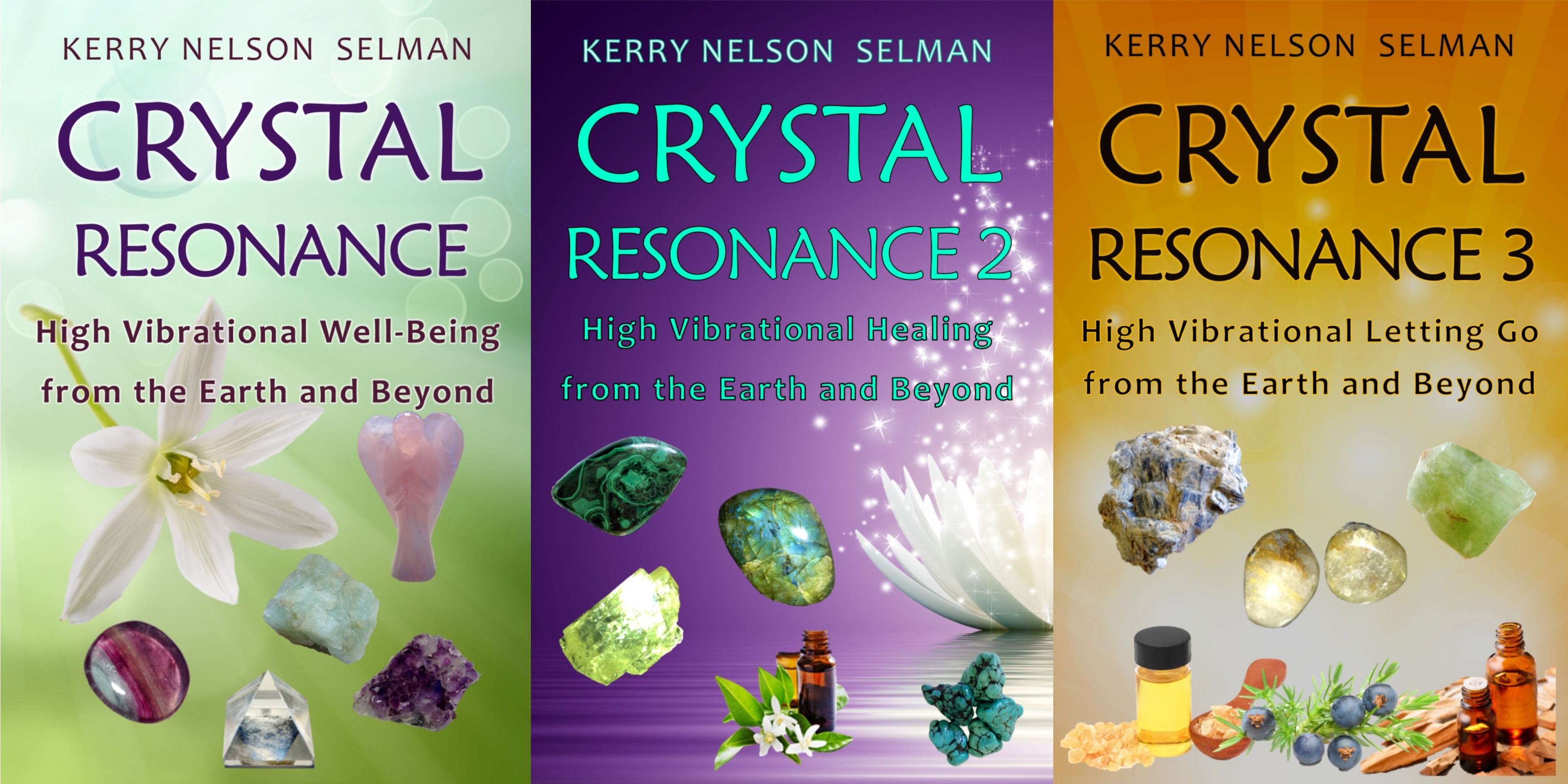 Kerry knows how it feels to dare to choose a different path, and freely admits to having often chosen 'the scenic route'. She is aware of the strength that comes from a life rich in experience – and she is grateful for all she has lived. She appreciates the conscious awareness that she now has of All that flows constantly and consistently to her, washes through her, and flows from her … and is there for each of us.
Through her teaching, books, and natural healing practice she inspires us to embrace self-responsibility for all that we choose to be, to participate in our own healing, and come to know all that we are.
Kerry encourages us to choose to live a life well-lived supported by the high vibrational resonance of specifically combined tools we are gifted from the Earth and Beyond. She knows that to heal is to make whole … she lives that which she teaches, teaches from wisdom and experience, and speaks from the Heart as she holds the space of Oneness and is fully present for all who are drawn to work with her.
Frequently Asked Questions
When does the course start and finish?
The course starts now and never ends! It is a completely self-paced online course - you decide when you start and when you finish.
How long do I have access to the course?
How does lifetime access sound? After enrolling, you have unlimited access to this course for as long as you like - across any and all devices you own.
What if I am unhappy with the course?
We would never want you to be unhappy! If you are unsatisfied with your purchase, contact us in the first 30 days and we will give you a full refund.